Meet the Team
Bobbie – Treatment Coordinator & Office Manager
My name is Bobbie and I am the treatment coordinator at Abbotsford Orthodontics. I received my CDA certification in 2003 and orthodontic module in 2004. I have the privilege of meeting our patients during their first visit to our office, and educating them about orthodontic treatment. It is very rewarding to be a part of helping people achieve a beautiful smile. I am originally from Lumby and now reside in Chilliwack with my husband Rob and two kids Tyson and Sophia. Some of my favourite things are camping with my friends and family, playing baseball with my ladies slow pitch team, golfing, skiing and hitting the road on my mountain bike.
Becca – Treatment Coordinator
Hi I'm Becca and I am a treatment coordinator who is here to make every visit a fun one! I love seeing our patients as they grow and teaching them all about teeth. I joined the AO family in 2020 and am constantly learning from Dr. Felty, Dr. Thong, my colleagues and Bobbie. When I'm not here in the clinic you can find me on the road producing live music events or performing on stage as a musician. I spend all of my downtime snackin' & relaxin' at home with my partner in crime, Patrick and our two pugs Marty & Merle.
Chloe – Receptionist
Hi, my name is Chloe and I am a receptionist. I joined the AO team in 2019 as a sterilization tech and completed a Dental Radiography program in 2020. I spend my free time with my husband Derek (who won me over with Cheese-Its and How I Met Your Mother) and our dachshunds Hank & Eddie. On the weekends I like to sleep, snack, watch Netflix and spend time in the sun with my parents in Merritt.
Carolyn – Orthodontic Assistant (CDA)
Hello, I'm Carolyn, a Certified Orthodontic Assistant. I have been working with Dr. Felty since the day we opened 6 years ago in 2015. I enjoy being part of the team, working with patients and getting to know their families throughout the course of treatment. I am originally from the Sunshine Coast and now reside in Langley with my husband and two kids.
Coral – Receptionist
Hey there, my name is Coral and I'm one of the receptionists here at Abbotsford Orthodontics. I received my dental reception certificate waaaaay back in 2001/2002 from UFV. I have had the pleasure of working with some of these awesome ladies for more than 15 years! I enjoy building relationships with my patients and watching their smiles grow. I'm a local gal, born and raised in Mission. Away from the office, I'm with my husband, 2 kids, 2 dogs, guinea pigs and bearded dragon, spending any possible free time at our home away from home on the lake or finding somewhere to get my jeep muddy.
Dannielle – Treatment Coordinator
Hi, My name is Dannielle and I am a Treatment Coordinator. I have been a part of the team here at AO since the Summer of 2022. I want to help my patients find the best treatment for them and try to make it a fun experience. I love to make their smile stronger, brighter and teach my patients all about teeth! When I'm not here I can be found snuggled up with a good book and our cat Pink or playing with my little girl Hadassah at the park. I also engage in HIGHLY competitive board games with my husband Aaron, family and friends.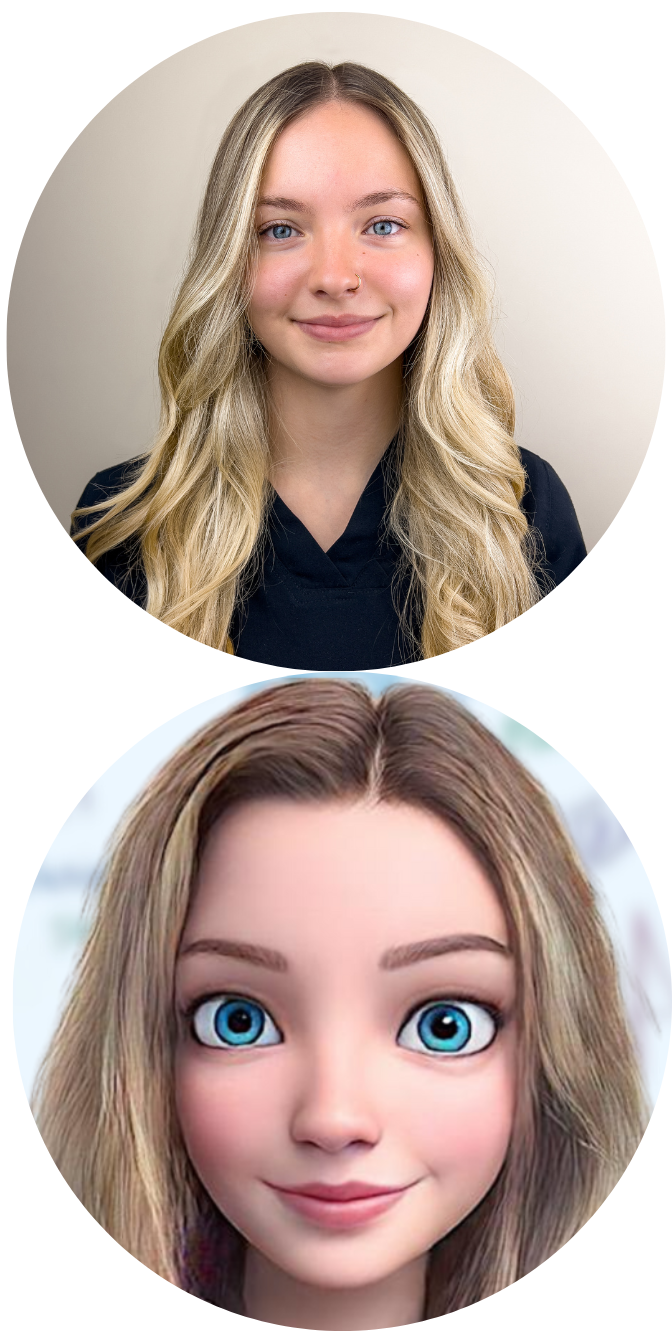 Devan – Orthodontic Assistant (CDA)
Hello! My name is Devan-Marie, I became a CDA in 2021 and completed my orthodontic module in 2023. You'll see me throughout your treatment over time, just look for the fun socks! It's a privilege to work with my wonderful work family here at AO, where we can help transform smiles and make the process fun and comfortable for our patients. I enjoy spending my free time with my partner camping, reading a good book (nothing beats Harry Potter!), or making a nice cup of tea!
Lana – Orthodontic Assistant (CDA)
Hello, I'm Lana. I became a CDA in 1997 and received my ortho certification in 2014. I became part of the AO team in 2019. I really enjoy the fun family atmosphere here and seeing patient's smiles transformed. On my days off I enjoy camping and skiing with my husband & 3 kids. As well, I enjoy gardening and curling up with a good book.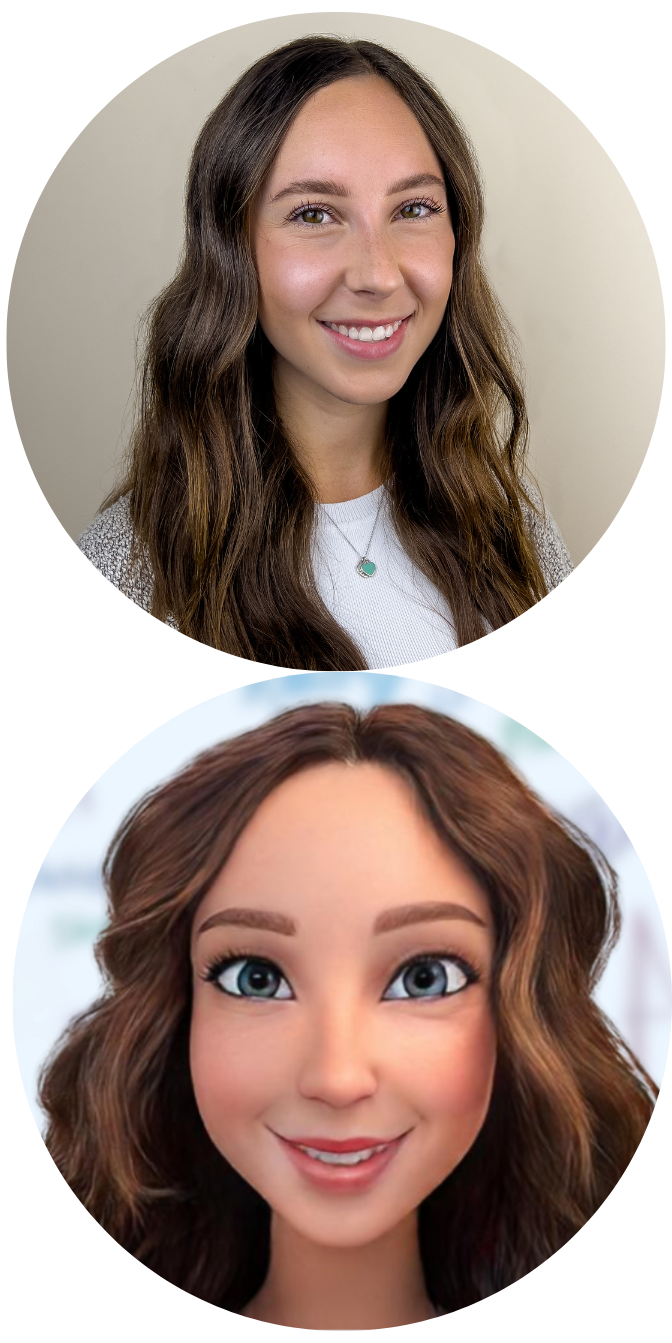 Lauren – Orthodontic Assistant (CDA)
Hello, I'm Lauren. I am a CDA with my orthodontic certification. I have been with the AO team since 2021 and I've loved every minute of it, I enjoy connecting with every patient and love watching every smile transform.
When I'm not in the office I enjoy travelling, being outdoors, and spending time with my friends and family.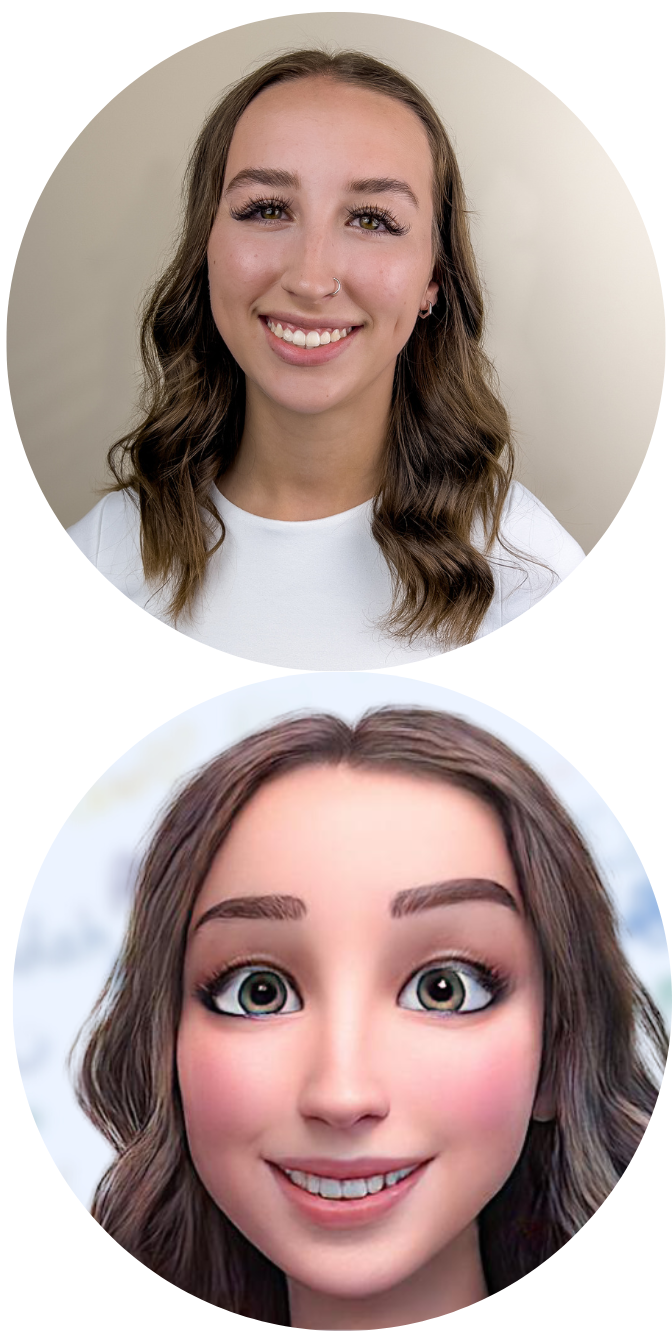 Rachel – Orthodontic Assistant (CDA)
Hi my name is Rachel and I'm a CDA. I graduated CDA school in 2022 and received my Orthodontic Certification in 2023. I have been a part of the AO team since 2022! I enjoy making every visit a fun experience and connecting with patients and seeing their smile transformations. In my free time I enjoy hanging out with friends and family, spending time outdoors and reading.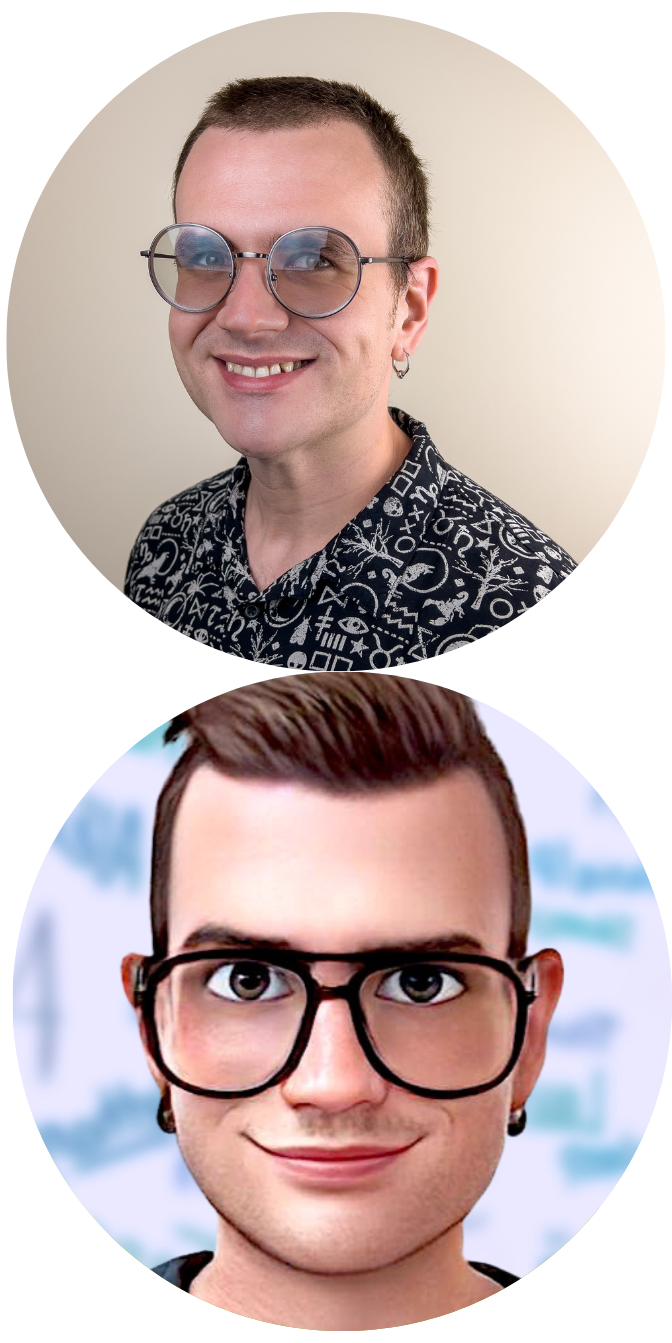 Ty – Lab Technician
Hey I'm Ty, and I'm the Lab Technician here at Abbotsford Orthodontics. I started work here in 2023, and continue to further my skills and career every day. I'm originally from Winterpeg, Manisnowball, and now live here in Abbotsford with my wife, best friend, and soulmate Liz, along with our cat Salem. When I'm not in the lab, you can find me relaxing with my family at home, going on hikes, playing guitar, cooking, or playing World of Warcraft.